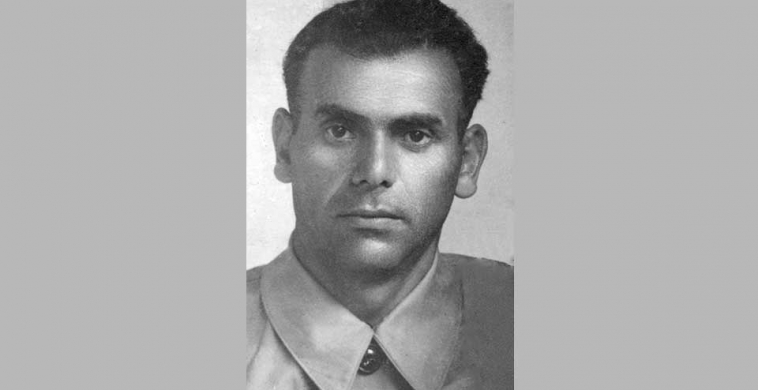 About My Father.
Life Story and Video Biography.
"I hate war as only a soldier who has lived it can, only as one who has seen its brutality, its futility, its stupidity." Dwight D. Eisenhower
I am going to tell you about an event, I know very little about.  But I feel I should.  It is about my father.
Here he is in 1931, 10 years before the war.  He was 22 then.
Last year one of my cousins found a recommendation for a medal my father got in the Soviet Army during WW II.  It is a typewritten note in Russian on a yellowed out paper recommending my father for the Order of Glory 3rd class.

It was for exceptional bravery during hand-to-hand combat.  Those medals were only given for valor to non-commissioned officers.  They were the "real thing."
When you read the note, it is tough to imagine how he did it and survived.  Here is a simple English translation.

I knew of this and other medals of my father.  In fact, they were my favorite play things together with a tractor erector set when I was a child.  But I have never heard from my father why he got it.  In fact, he has newer talked about the war.  When you are a child, knowing that your father was a brave soldier is enough.  My mother talked about the horrors of that war; when she had to survive for days without food with a toddler on her hands, my oldest sister, running from the invading German army.  But not my father.
Killing people in close combat, even when they are enemy soldiers and you know of the atrocities some in their army committed against your country's people, is still … awful.  That is why many fathers never tell about this, even to their grown up children.  I have the photos of him later in his life, but no stories.  So, I thought, it is a good idea to share this with you.